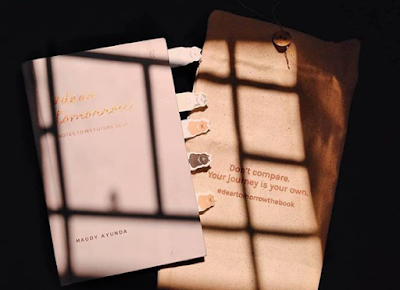 I picked these 7 of books for many reasons, and I included a few of these by each book. These books contain insights and prompted introspection that I suspect will benefit me for years to come. After reading these books, I feel motivated, more confidence and self-esteem of course.
So here are 7 of the best books I read in 2018:
If you decide to read one or more of these books, I think you'll find them to be insanely valuable
Essential Essays: Culture, Politics, and The Art of Poetry by Adrienne Rich
This is an influential criticism reveals the book, how Rich private reckonings with motherhood, sexuality, Jewishness, and tokenism blossomed into her public stances and poetry. I see how frequently and powerfully she wrote from her divisions, the areas of her life where she felt vulnerable, conflicted, and ashamed. For Rich, a thinking life, a political commitment, did not mean achieving perfect awareness but embarking on "a long turbulence". It is a peerless pleasure to join her in this work, to be enveloped by her capacious heart and mind.


The Subtle Art of Not Giving a Fuck: A Counterintuitive Approach to Living a Good Live by Mark Manson
I think practical philosophy has always been knowing the art knowing what to

—and what not to

—give a fuck about. That's what Mark's book about. It's not about apathy. It's about cultivating indifference to things that don't matter. N
ot to give the little things more time and thought they deserved. Maybe looking back at this year reveals how much effort you've frittered away worrying about the trivial. If so, let 2018 be a year that you only devote energy to things that truly matter—get the important things right by ignoring the insignificant.
Dear Tomorrow: Notes to My Future Self by Maudy Ayunda
So yeah, this is Maudy first book that she ever wrote. It's nice to know that Maudy has shown her new work, not in music or in film work, but in a writing life. In that book, we could know Maudy's brilliant thought. I found the topic is about being yourself, dreams, love, and thought.
My favorite part of this book is about dreams. Maudy said "Remember the times that people say 'you can't do that' or 'it's really difficult, yet you achieved it anyway. Remember the thrilling rush of doing something that people thought impossible". Maudy quietly motivated me in her very first book.
1Q84 by Haruki Murakami
With novels read in 40 languages, Haruki Murakami is probably born to be the most popular author in the world. His name always bookmarked in award list of Nobel literature prize each year, I always down for his book. In the 1Q84 is about the surreal romance story, a mystery, a fantasy, a novel-self. There are so many things that Murakami want to tell us in this book. I
n outline, this vast novel's plot is elementary: boy and girl meet, part, and look for each other, with the kind of melancholy yearning that Murakami has long had tuned to high art.
Milk and Honey by Rupi Kaur
Needless to say, I was baffled with what I found folded into the pages. I was expecting an inspirational slightly tacky read much like how I viewed poetry prior to this. What I found was a vulnerability, startling bluntness, and a pure and raw story laced into the pages of Rupi Kaur's poetry. The poems are sweet and realistic and I found there's part of the page that really connected with the Netflix series "Thirteen Reasons Why".
Any girl that has ever endured a break up after a long-term relationship could find a relatable poem in this section. I found myself back in a sophomore year trying to get over some asshole that broke my heart. While these poems we
re sad, they were also very realistic and relatable. I feel could benefit from this book to my love life.
The Outsider by Stephen King
this is a genuinely intriguing mystery book, one that uses many of the tropes of both so-called "grip-lit" thrillers and more conventional forensics-driven crime fiction.
T
he novel visits some very odd places – and I mean that as a compliment. The supernatural elements have more than a little in common with some of King's most beloved creations, especially in the vague way he conveys what they actually are. He has always understood that the mystery – the question – is scarier than finding out the truth.
You could see
The Outsider
as King's take on fake news, moving it from the political realm to something more personal. Lies being sold as truth: what form could that concept take?
Konspirasi Alam Semesta by Fiersa Besari
Nowadays Fiersa Besari is my new fave author and his book that I adore is Konspirasi Alam Semesta. In this book, Besari tells about complicated love and life in the different side. Besari also poured some beautiful poems in his book. He made me cry in the part Juang Astrajingga's Mom just died, in that part, he wrote about how the Mom has a dream to be graduate and it's really piteous. And the pathetic point is Juang caught volcanic eruption, and leave his pregnant wife (Ana Tidae). I really love this book, kind of sadly romantic story.

There are the books that make my days more valuable this year, which your favorite one biblio?